Posted by on March 18, 2015 – 3:13 pm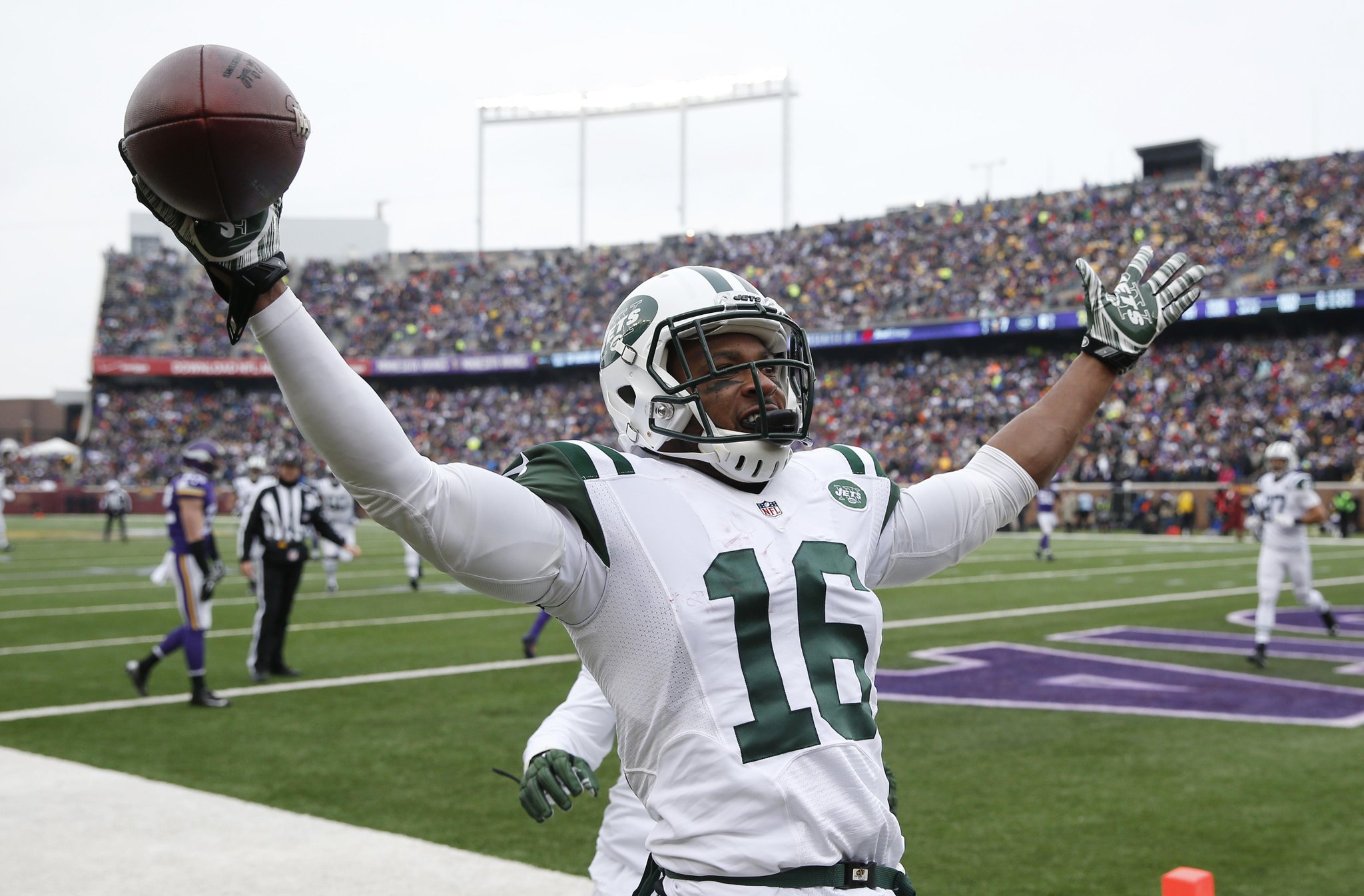 Bills newest WR Percy Harvin is a game breaking talent, and for anyone that doubted that after seeing him traded twice in the span of a calendar year from the Vikings to the Seahawks to the Jets, his eight games under Rex Ryan was hard proof.
Harvin only played eight games for the Jets last season, but he was very effective in an offense that had its share of struggles in 2014. In those eight games with New York here is where his production ranked on the team.
Receiving average – 12.1 – 1st
Yards after catch – 160 – 1st
Plays of 25+ yards – 4 – T-1st (Decker)
Touchdowns – 1 – T-1st (Decker, Graham)
Receptions – 29 – 2nd (Decker)
Receiving yards – 350 – 2nd (Decker)
Passing targets – 52 – 2nd – (Decker – 62)
1st downs – 15 – 2nd – (Decker – 21)
So Harvin was clearly an additional threat for New York's offense. In fact his production in eight games was superior to most of other receivers on the roster who had been on the roster the entire season. Better consistency at quarterback likely would've made him even more productive.
Ryan wasted no time putting Harvin to good use. In his first game for the Jets, which ironically was against the Bills in Week 8, he was used on 52 percent of the plays on offense despite only glancing at the playbook that week. Come Week 9 he was up to 84 percent of the offensive plays at Kansas City and broke out for 11 catches for 129 yards. His other big game was in Week 14 at Minnesota where he had six catches for 124 yards and a touchdown.
In addition Harvin handled kick return duties and had free license to bring the ball out of the end zone no matter how deep it was. He averaged a solid 24.75 yards a return rolling up 495 yards on 20 kick returns. Whether he'll be given that same license in Buffalo remains to be seen.
Still, there's no denying that Buffalo's speed on the outside just went up another notch from where it already was.
Harvin had a good relationship with Rex Ryan in their half season together in New York. He also got along well with receivers coach Sanjay Lal, who is now in Buffalo under Ryan in the same role.
So although the talent pool at the skill positions is clearly deeper in Buffalo, Harvin will be seeing a good deal of action on offense, if his use in New York is any indication.
Tags:
NFL free agency
,
Percy Harvin
Posted in
Inside the Bills